---
Trust Discounter's with your Spa Purchase!
---






---

What is Plug & Play?
Plug n' Play spas, also known as Plug and Play, are a great option for those looking for hydrotherapy without additional electrical requirements. Lower upfront costs.
Affordability
If you're dying to add a hot tub to your backyard but don't have a lot to invest, a Plug and Play hot tub is a great option. Many of the Plug and Play models sold from Discounter's Pool and Spa come with features that you did not know you needed!
Give the Electrician the Day Off / Low Upfront Costs
When you buy a standard hot tub, you will need a certified electrician to hard wire the hot tub due to it being 220 volts, ensuring proper electrical installation. But a Plug and Play hot tub is only 110-120 volts. There is less upfront cost because you can simply plug the hot tub into an existing outlet.
Spas that Will Travel
Moving a standard hot tub can be challenging, but if you have a Plug N Play, you won't need to worry. The tubs are lighter and much easier to move anywhere.
---

What Is Hydrotherapy?
One of the most popular reasons for buying a hot tub is the health and wellness benefits associated with it. Hydrotherapy is the practice of using heated water for pain relief and management—and the best hot tubs promote health and wellness with hydrotherapy.
Benefits of Hydrotherapy Spas
Relieving the Pain of Arthritis and Other Chronic Conditions
Remedying Aches & Pain Naturally
Boosting Immunity
Reducing the Risk of Injury During Exercise
Decreasing Stress
Increase Productivity
Strengthening Bonds with Family and Friends
Getting a Better Night's Sleep
Technical Talk
Most Hydrotherapy hot tubs require a 240v electrical hookup—which for most people means you have to call an electrician and have new wiring done. But this allows for increased water temperature for longer amounts of time, faster heating, lower long term costs, increased therapeutics, and many more.
---
Dreammaker Spas are the simple, affordable, and durable way to enjoy a tranquil spa getaway right at home. Simply choose the model that fits your location and lifestyle. Dreammaker Spas are designed to be simple to set up and simple to operate, so you can spend less time maintaining your spa and more time enjoying it. Dreammaker Spas are also designed with superior insulation and heating technology for exceptional energy efficiency, keeping your energy costs low. Featuring 2 tone finishes, sculptured ergonomics, and enhanced features creating a high quality experience.  
---
---
Expertly crafted, from the structural foundation to the exquisitely detailed final touches, every hot tub manufactured by Sunrise Spas is the perfect way to improve your health, rejuvenate mind and body, entertain friends and relax with family. Every models features an ergonomically enhanced design, along with a range of jets and controls engineered for optimal hydrotherapy. You'll also enjoy the built-in multi-coloured LED lights that offer added benefits of chromatherapy. We also understand that a hot tub for your home is a significant investment, so every Sunrise Spa has been built with the intention to last a lifetime. Plus, with a proprietary insulation and filtration system, we have made maintenance and operating easier and less expensive.
---
---
With AquaRest Spas, you'll never have to worry about warping or rotting wood caused by water exposure or acrylic surface scratching and cracks that can lead to costly repairs. Rotationally molded Plug & Play spas are made of medium-density polyethylene and offer unparalleled durability at a superior value. The natural strength of the material allows the spa to hold its form without the need for additional internal support materials that add significant weight to the spa. Lightweight construction makes the spa easier to manage and more portable to move around. All polyethylene shells used on AquaRest spas are also environmentally safe and recyclable. Cover Included With any purchase of an AquaRest Spa.
The Choice Is Yours: Let Our Experts Help
---
---
---
---
---
Free Shipping or Store Pickup!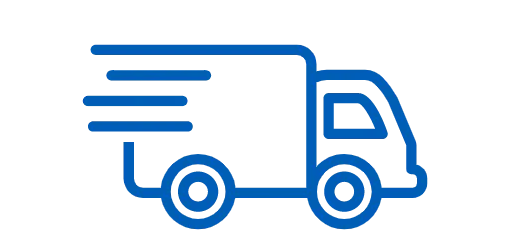 Free Shipping on all Spa orders within 250KM radius of any Discounter's Pool and Spa Warehouse Branch location!!
White Glove Delivery Included with the Purchase of a Dreammaker or Sunrise Spa!
Free Crubside Delivery with the Purchase of an AquaRest Spa!
* Additional shipping charges apply outside the Free Shipping Zone. Customers will be contacted post-purchase to review applicable charges.
Get To Know The Discounter's Difference
---
---
---
---
Fast! Receiving your orders has never been faster with our Contactless Store Pickup service.
Easy! Online access to thousands of outstanding spa products is easy.
Experience! We are the experts and we can help you with all your pool inquires.
Best Price Guarantee is knowing you can shop with confidence for all your pool & spa needs.