How To Open An In-Ground Pool

All pool owners need an easy pool opening and it really turns easy if you close or winterize your pool properly. Winterizing kit is the most important thing in this regard. You need to ensure that it has a floating non chlorine sanitizer dispenser that release sanitizer during cold weather to keep your pool crystal clear.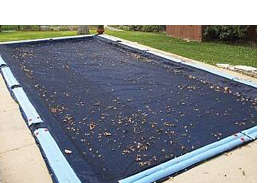 1. Clear Your Pool Cover From Water And Debris
It's the first step to remove water and debris from your
pool cover
. To do this you can use a sub pump to remove water and a brush or scoop to remove the debris.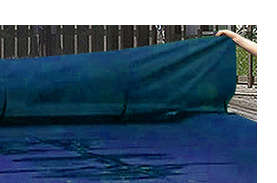 2. Remove Pool Cover And Dry It
Remove your pool cover very carefully so that no left out debris on pool cover go into the pool. If you use a
safety cover
to cover your pool then it is the best decision you have ever taken for your pool. It provides safety to your family members and pets and at the same time keeps any debris away from your pool. Another benefit is that you don't need to use a sub pump.
Once removed, don't put your pool cover wet and instead wash it properly with a cove cleaner. Finally dry it to avoid any mold on it and store at a safe place. If you are using water tubes then empty them before storing.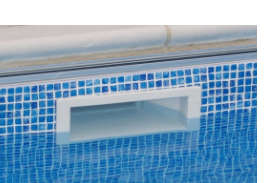 3. Set Your Water Level Back to Normal
Make sure your water level is back to normal level that is half way up the skimmer.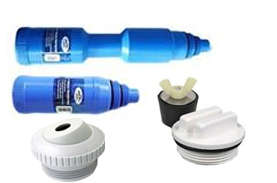 4. Remove Winter Plugs and Gizzmo
Remove all
winter plugs
including return jets and step jets. Now replace your return lines with directional eyeball or jet fittings. Take out
gizzmo
from
skimmer
and adjust the basket.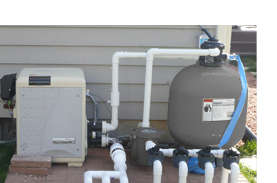 7. Turn on The Power
Connect all the plumbing and check for leaks. If you find no leaks then continue to run the pump for 24 hours. If you found leaks, stop the pump and repair the leaks. Equipment like
pumps
,
filter
, pipes etc. are filled with water resulting pool pump to start its operation by sucking water from the pool and pushing it to the pool through pool returns. If pump isn't pulling water then you need help prime the pump by shutting the filter system off and remove pump lid and fill the water using a garden hose. Replace the lid and turn your filter back on.
Make sure that your pump o-ring is in good condition and is not cracked or dry. Defective o-ring will cause your filter to pull air.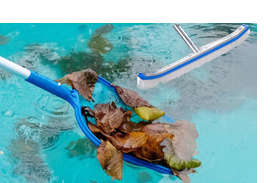 8. Clean Your Pool
Look into your pool bottom and if you find a considerable debris, then carefully remove it as much as possible using a leaf net. Now use
brush
and clean walls and floor of your pool.
Remember to turn your valves to pull water from pool bottom drains resulting to collect dirt and debris on the floor of your pool.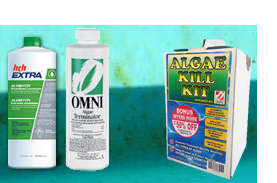 9. Check Algae
If your pool is green and you cannot see pool floor, brush and use an
algaecide
first to kill the algae. Wait for a day and then vacuum dead algae. Now you can shock your pool with chlorine. If your water is clear but you can see algae then again use
algaecide
to kill algae first and then vacuum it next day.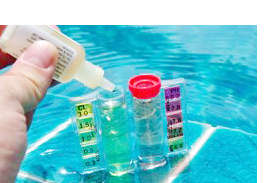 10. Test your Pool Chemistry
First make sure that your pH and Alkalinity are balanced using a
water test kit
or test your pool water from a pool store.
• pH: 7.4 to 7.6
• Total Alkalinity: 80 to 120 ppm
• Chlorine: 2.0 to 4.0 ppm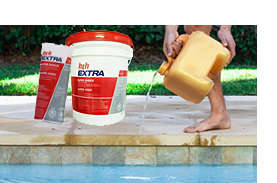 11. Shock Your Pool
To eliminate all the remaining bacteria and contaminants you need to
shock
the pool. Use 1 Kg of shock every 40,000 L of water or 20 L of liquid chlorine per 80,000 L of water.